From your table
straight to bed
Without a care
in the world
We've fulfilled our dream - built in 1420, the historical Mesnerhaus (the sexton's house) now has a stunning new annex. It's just a few steps from our restaurant to your room. The six superior rooms and our exclusive suite have been created for our guests down to the last detail. A love of nature, privacy and comfort, tradition and innovation blend together to make your stay unforgettable.
Wellness dreams
come true
8 minutes walk to your exclusive wellness paradise.
**Just a few walk-minutes away from the Mesnerhaus, you can enjoy an exclusive wellness experience in cooperation with the renowned Rest Apartments & Suiten, where you will have access to a real oasis. Your exclusive wellness access opens up a world of pleasure and relaxation that you have never experienced before. Dive into our 12-metre sunset infinity pool, which is equipped with massage seats and gives you a feeling of weightlessness.
In the panoramic bio sauna you will forget your everyday life and stress. On the sunbathing terrace you can feel the sun on your skin and in the indoor relaxation island you can enjoy yourself – no matter the weather. Wellness bag with cosy bathrobe and towels are included. Experience unique peace and relaxation with a view over the Mauterndorf castle!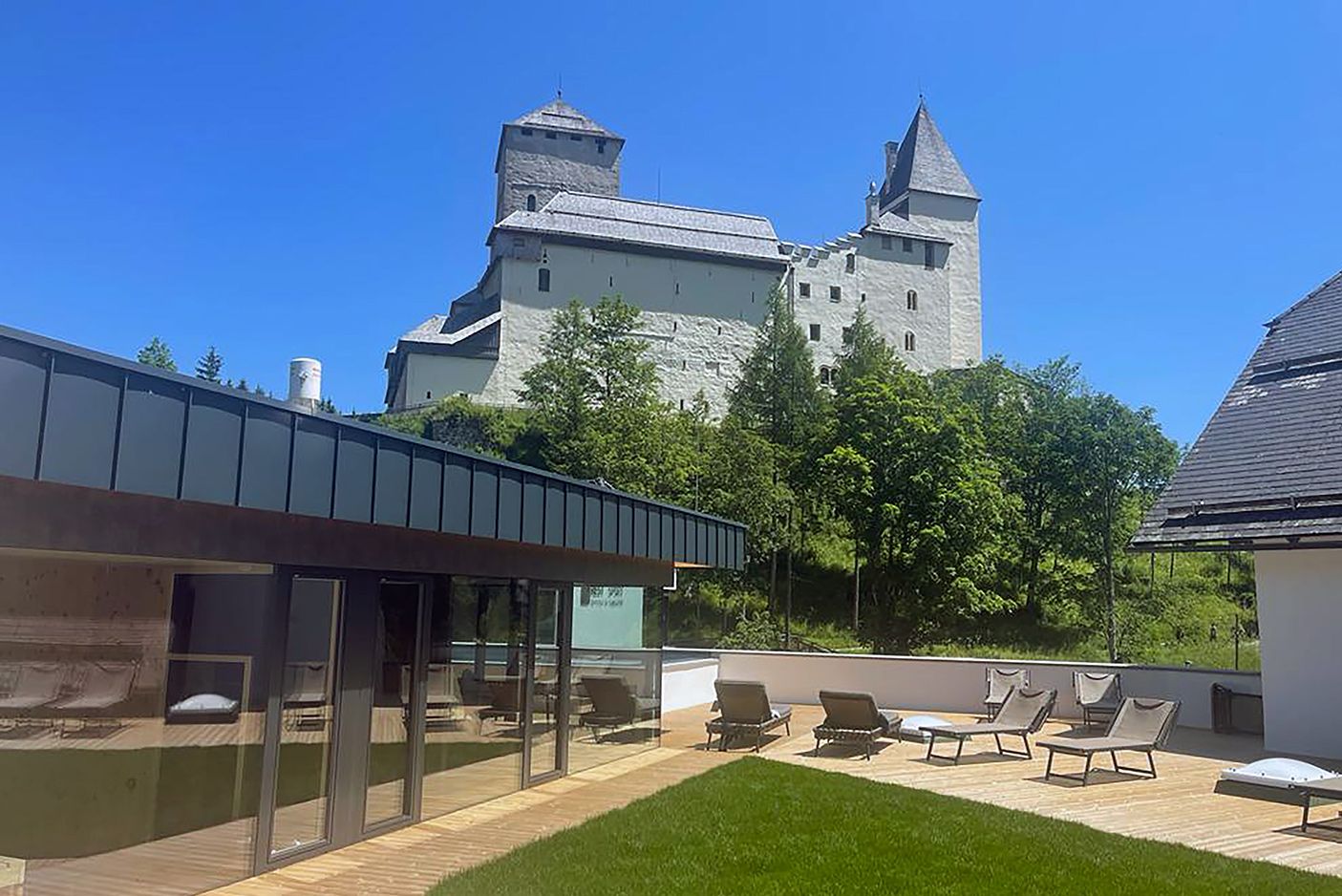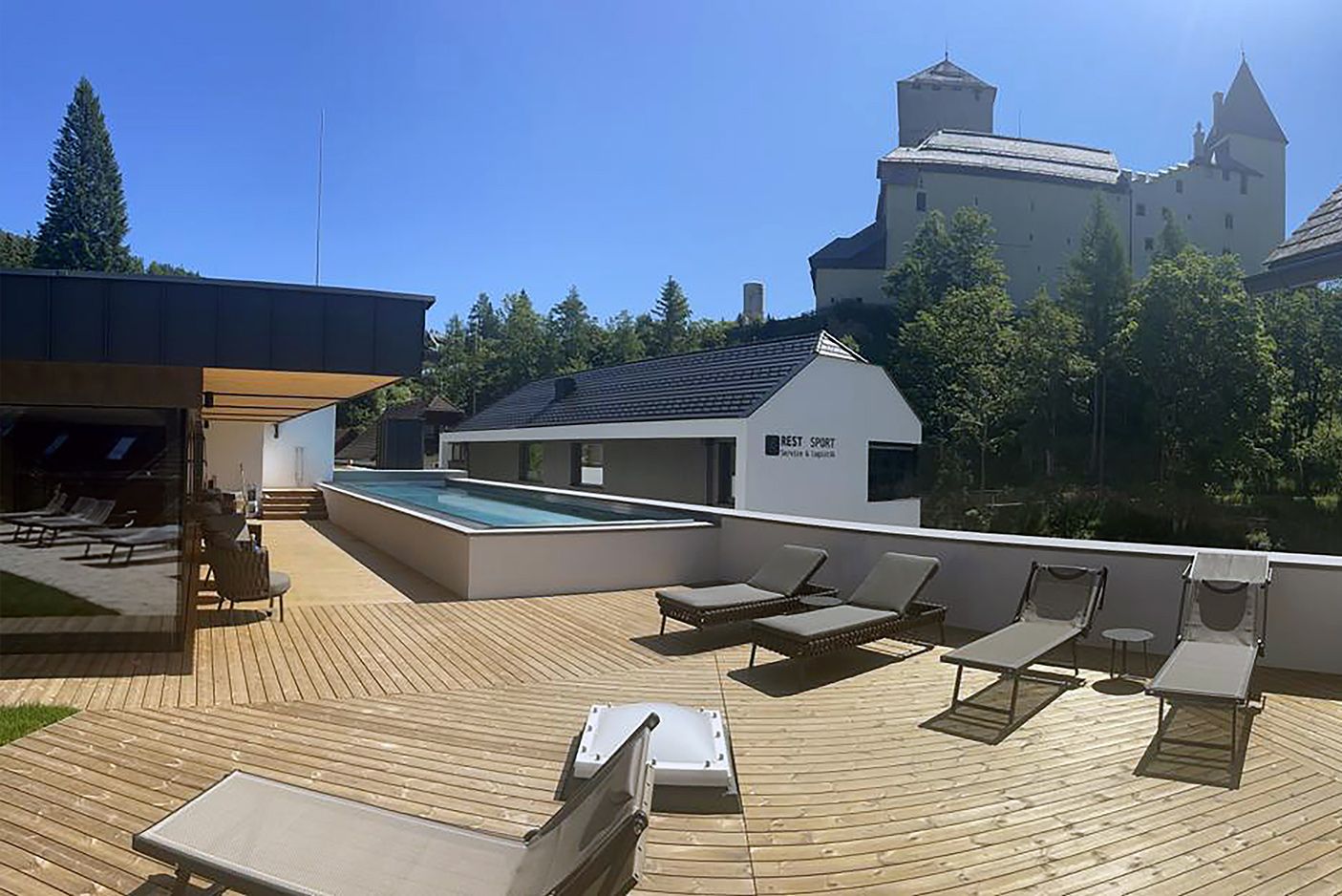 The choice
is yours
Cosy, spacious, peaceful, with a view - you'll find your ideal spot for a unique getaway. Our rooms are tailored to the principles of harmony and balance, flooded with daylight, furnished with natural wood and enhanced by attention to detail. From the moment you arrive we'll make every effort to provide comfort, convenience and a unique experience. To ensure a smooth arrival we offer on-site parking and a charging point for electric cars. Our gourmet breakfast provides the perfect start to your day.
Our Services
Breakfast like a king: whether you're an early bird or a sleepy head, our gourmet breakfast with its wide variety of culinary delights will surpass your expectations. Give your day a perfect start with our regional and homemade delicacies.
Nature and the unique atmosphere of the Lungau region of Salzburg merge to provide complete wellness. Slow down and relax in the optimal privacy of our comfortable, welcoming rooms. Go for a walk and let your mind wander in the rural idyll of Lungau's Biosphere Reserve. Enjoy the clear, refreshing mountain air - or simply make yourself comfortable and admire the unique panoramic view from your room. From personal experience we're convinced: this is all we need for a relaxing break from the daily routine. Nature provides us not just with the best culinary treasures but also with the best oases of peace and tranquillity.
Your enjoyment, relaxation and peace are close to our hearts.
On arrival you'll find on-site parking facilities. Our charging point for electric cars enables you to charge your vehicle while you enjoy your stay. To welcome you after your journey you'll be served freshly made tea in your room. Each room is enhanced with fresh flowers.
Services and Cancellation Policy
Here you will find details about our services and cancellation policy as well as further information about staying at Mesnerhaus Mauterndorf in Lungau.